Grab Bars, Etc. is a preferred installer of independent living products and recommended by many healthcare providers.
Licensed • Bonded • Insured ROC 337404
We are Home Safety experts who install high-quality grab bars, ramps, wall-mounted shower seats, and more.  Because we are a company that continually applies the use of our occupational therapy education and experience, we have real-world knowledge of how to adapt your home for your unique needs.  Whether addressing indoor or outdoor accessibility and safety concerns, we provide solutions that promote the highest level of independent living.
We can inspect your home, make recommendations, and complete installations – usually in one visit.  Our professional-grade independent living products include:
High-Quality ADA-Compliant Grab Bars

Portable & Wall-Mounted Tub & Shower Benches

Non-Slip Floor Coating (Tub or Shower Areas)
Floor-to-Ceiling Poles

Overhead Trapeze

Bed Rails

Swing-Up Bars
Stair & Step Rail Solutions

Door Widening Hinges

Hand-Held Showers

Portable & Permanent Ramps
High-Quality ADA-Compliant Grab Bars
Portable & Wall-Mounted Tub & Shower Benches
Non-Slip Floor Coating (Tub or Shower Areas)
Floor-to-Ceiling Poles
Overhead Trapeze
Bed Rails
Swing-Up Bars
Stair & Step Rail Solutions
Door Widening Hinges
Hand-Held Showers
Portable & Permanent Ramps
Grab Bars, Etc. is my home adaptation company. I prefer no one else! I service clients in real estate & health care so they are very important. Terry and Andrew install equipment fast & can make objects such as grab bars look esthetically pleasing in a home. Clients brag about their work to me!!! They are both wonderful men who care a lot about their clients. Everyone who has relied on their help is pleased & grateful!"
Why risk a fall? Call today to make your home safer.
Grab Bars, Etc. was established in 1996 and is owned by Licensed & Certified Occupational Therapy Professionals, bringing with them an expansive knowledge base from the realm of rehabilitation.  This uniquely qualifies and positions the company to work with people that are returning home post-hospitalization and need expert guidance to safely set up homes with attention to new or existing disabilities or handicaps.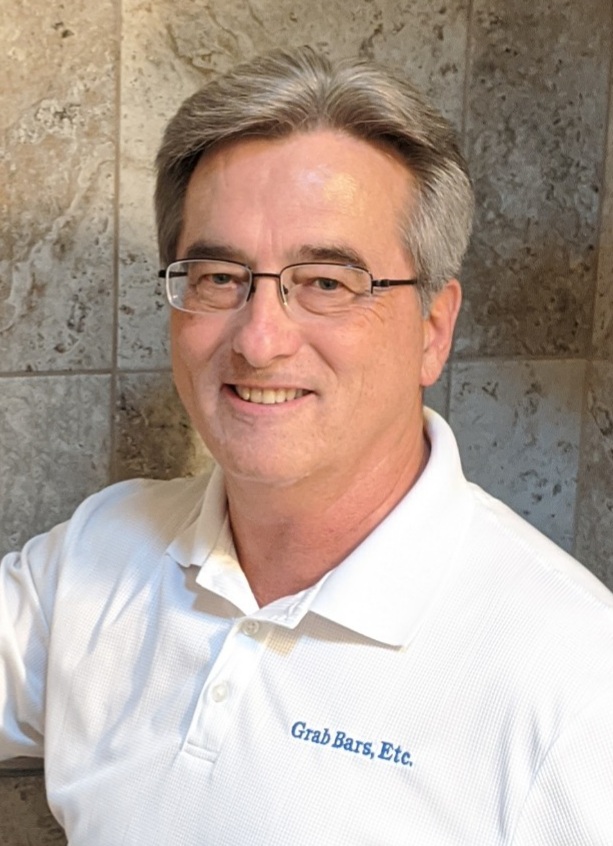 Terry Gesell
Founder, Senior Partner
My name is Terry Gesell and I am the founder and senior partner of Grab Bars, Etc., a limited liability company with over two decades of experience installing independent living products.  Having a career working as an occupational therapy provider and as an assistive technology specialist has allowed me to help others to achieve greater functional independence, and in many cases, make an enormous impact on improving their quality of life.  As a professional installer of grab bars, ramps, and other durable medical equipment, I take great consideration of my client's home environmental needs to determine just the right assistive device and the best placement for the most functional outcome.  I know that those I provide services for are depending on my professional advice, especially after many of them are returning home from a major illness or injury requiring rehabilitative care.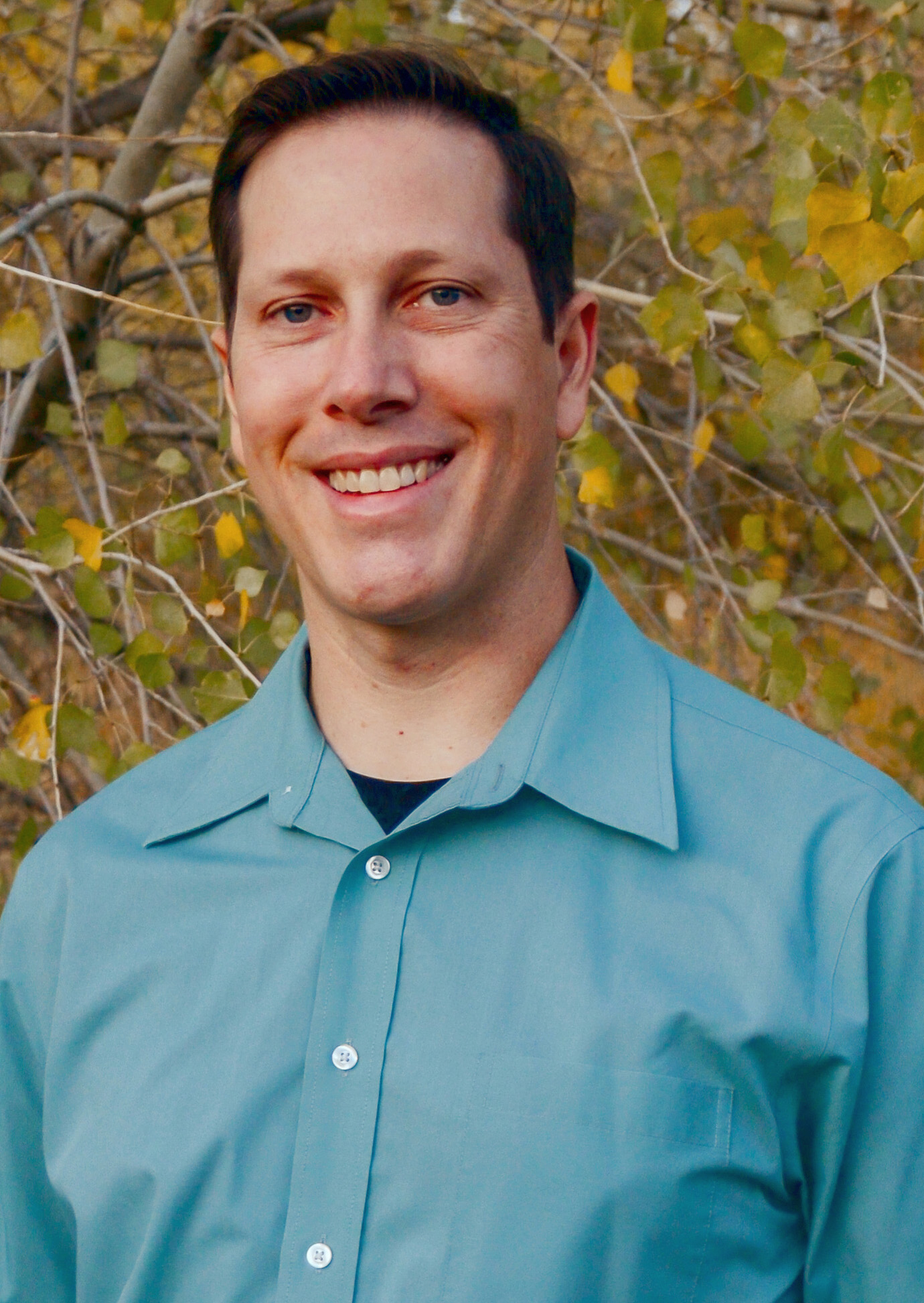 Andrew Strmic
Co-Owner
My name is Andrew Strmic, a co-owner of Grab Bars, Etc. and installer of a variety of home safety products.  I am blessed to be using my education and experience as an occupational therapy provider to consult and equip our customers with options that allow them to maintain or increase their ability to carry out their daily routines.  As a partner in the healthcare community, it is a pleasure and honor to be sought out by other therapists, case managers, and caregivers to improve their client's or family members' access and independence in and around their homes.  My desire is to extend the helping hands of Grab Bars, Etc. out as far as they can reach to make safe and accessible living available to all. 
VISION
Our vision is to be the leader in home safety for fall prevention and accessibility needs nationwide.  We seek to broaden public awareness of new technology, product, and service choices that are properly vetted to suit each individual's needs and situation.  Additionally, we seek to increase our visibility to the general public and health care professionals to have a greater impact in the communities that we serve.  
MISSION
Our mission is to revolutionize how people procure independent living products to mitigate fall risk and increase accessibility in and around the home.  Providing leading knowledge and expertise in selection and installation of quality products with the sole purpose of creating safer living environments and increased independence in alignment with our core values.
CORE VALUES
Act with integrity

Exceed expectations

Serve with purpose

Increase in knowledge

Observing the golden rule
Thank you for helping my mom be safer in her home. After you installed grab bars in the shower and bathroom, she was able to use both independently and without fear of falling. With your expertise and knowledge, we knew we were in the right hands.
Why risk a fall? Call today to make your home safer.
I am an RN that works in the community and I am asked for assistance with grab bar placement at times by the patient or their family. The staff with Grab Bars, Etc. have always been very friendly and prompt with their service. They are also very thorough and make sure that the bars are placed in secure locations.
Why risk a fall? Call today to make your home safer.
Andrew was wonderful. From recommending configurations to installing. I know my husband will Now be safe in his shower and my mom will be safe going up the stairs and getting in and out of the tub. Thanks so much.